THE RAPPERS + IMPROVISERS
RJ Williams is a performer, coach, and a cup of awesome from Dallas, TX. He performs with North Coast Hip Hop Improv, Baby Wants Candy and on a house team at The Peoples Improv Theater.
Additionally, RJ has has performed around the US and Europe. If smiles were currency, RJ would be rich.
Raquel Palmas is an actress, comedian and improvisor. You can catch her performing musical improv at the UCB (BABY WANTS CANDY), PIT (Elevator Talk) and Caveat (various shows). She is proudly focusing her theatrical / comedic energies on f$&3ing up the status quo. She is a member of many indie improv teams such as off top, the all black King Zebra and even has the audacity to perform with her father on a two prov team called Daddies Issues. She is overjoyed to be able make theater that consists of two things that always make white men question their privilege: blackness and laughter. She currently performs every Wednesday night at the PIT on musical house team, Elevator Talk.
JD Ricafort is a rapper, actor, dancer, and nerd based in Queens. His music has been featured on Underground Hip-Hop Blog and Broadway World, and his solo hip-hop act SUPER SMACK will be in Austin next month rocking the glorious mania that is SXSW. He's performed in multiple productions of Lin Manuel Miranda's IN THE HEIGHTS, most recently winning the Helen Hayes Award for Best Musical in 2018, and he's an alum of The Public Theater's #BARS Workshop with Rafael Casal and Daveed Diggs. He loves Filipino food and Nintendo, and is releasing a mixtape this summer based on one or both of those things.
Emma Vernon is a New York-based comedian. She's been featured in the New York Times, Time Out NY, Stellar Underground, The Skint, Comedy Cake and Brokelyn. Her dating show In A World: The Dating Show was part of the 2018 New York Comedy Festival. When she's not helping others find love, she performs stand up and improv at venues including UCB, Caroline's on Broadway, New York Comedy Club, The Improv, Broadway Comedy Club, The Comic Strip, Dangerfield's, The PIT, Q.E.D., The Magnet, dingy basements, and her bathroom mirror.
Emma has been a featured comedian on Refinery29 as well as the app Airtime, where she was a Weekly News Correspondent on the Airtime show Weird News Now.
Douglas Widick is a founding member of Hip-Hop Improv group, North Coast, which was named one of Timeout NY's Top 10 Comedy Shows of 2014. You can catch him performing around NYC with many other musical improv, improv, and sketch groups as well. He is a member of house Musical Improv teams at both the Magnet and PIT Theaters, and just finished sketch shows with Pop Roulette (PIT), The 2017 Tony Awards (UCB), Dead Dads Club (UCB).
He also performs with UCB Theater NY Maude Sketch Team Dangerous Woman. Doug teaches an 8-week Hip-Hop Improv class at the Magnet Theater, and was recently seen in the Off-Broadway musicals, F#%king Up Everything and Blank! The Musical.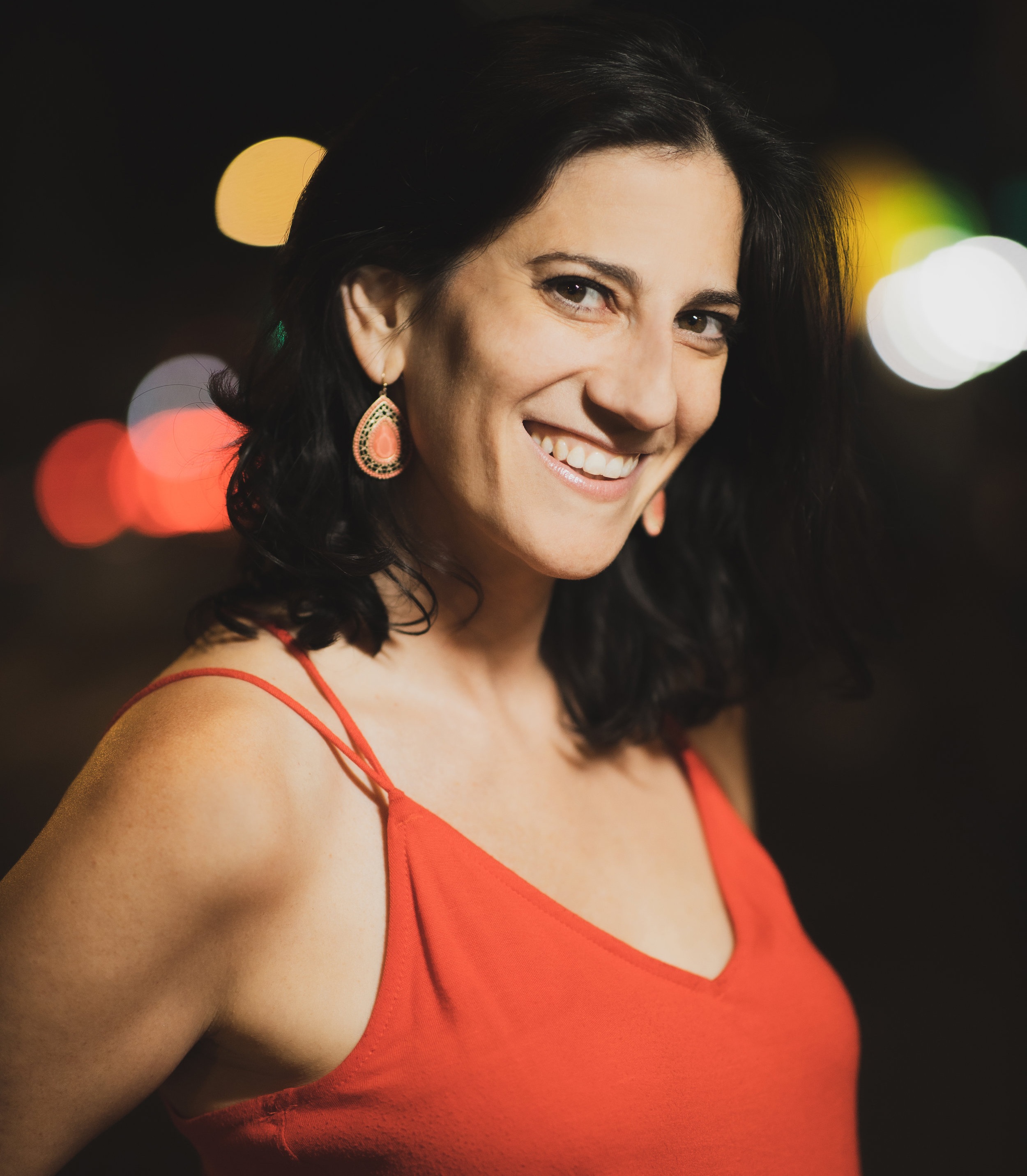 Rachel Rosenthal is comedian and improviser with over 17 years of experience. She is also a free-style rapper. In addition to North Coast, she can be seen performing in Blank! The Musical, in her improv duo, RaeRoest, or with international touring company, Big Bang. Rachel is also an award-winning improv instructor who has worked with The People's Improv Theater (2014 Teacher Of The Year), Miami Ad School, Reckless Theatre, Brooklyn Comedy Collective, and at various theaters around the world.
Rachel has been featured on several podcasts and radio shows including This American Life and Risk! Her first book "Identity Thief" is now available on Amazon. OMG and The Huffington Post once called her an "improv whirlwind." Say what?
Melanie Rubin is an improviser, beatboxer and Philadelphia Eagles fan based out of New York City. Mel has been beatboxing since 2005, improvising since 2015, and dog-momming her pride and joy, Milo, since 2017. You can catch Mel performing Saturdays at the PIT with North Coast and Wednesdays at the Magnet Theater on Megawatt.

Milo's Instagram is @milothemiki. This was always about him anyway.
James Robilotta is the founder of the freestyle-rapping, beatboxing, always fresh, long-form team "North Coast". He started performing improv and stand-up comedy in 2004 and continued in graduate school with Clemson University's troupe, "Mock Turtle Soup". In 2007 he started studying at the Upright Citizens Brigade Theatre and the Magnet Theater, in New York City. James now teaches hip hop improv at the Magnet theater and workshops at comedy festivals around the country.
Outside of improv James is a Professional Speaker who talks with corporate and college audiences around North America about Authentic Leadership and Networking. He is also a Personal Coach who hold people accountable to pursuing their goals and living more purposeful lives.
Amir Shaaban is a beatboxer/multi-instrumentalist originally from Long Island, NY and an NYU alumni with a BA in Music with Honors. Amir has worked with various projects ranging all musical genres and styles including classical, jazz, hip-hop, pop, musical theater, a capella, rock, ska, R&B, funk, and singer-song writer music. In 2016, Amir performed at Lincoln Center for the annual College Cabaret competition as one of the 5 finalists from all of NYC. In the past Amir has worked and toured with artists such as Melanie Martinez, as well as music and music video productions for HealthCorps, a non-profit organization founded by Dr. Oz. Amir has also guest lectured at NYU educating students about the art of beatboxing in regards to its history, culture, and mechanics. In addition, Amir is a BeatRocker for B.E.A.T. Global (Bridging Education and Art Together) educating children of all ages on how to beatbox and produce music.
Michael Crisol is a beatboxer, born and raised in the Bronx, NY. Starting his beatbox journey in 2016, Michael took on the stage name of Doctor Brick. He began competing in beatboxing competitions in cities all over North America, including Boston, Atlanta, New York, and Toronto. Some of these battles include East Coast Beatbox Battle, American Beatbox Championships, Beatbox Legends, and Great North. In a number of these competitions, he tackles the tag team division with his partner, Alex P, in their tag team, Snakes and Ladders. Doctor Brick performs alongside a couple of a cappella groups such as The City Rays and The Apex Project (NY). Currently, he performs with many hip hop improv groups with the most notable being North Coast.
Ethan Scott, known as Exacto on stage, is a traveling artist and performer currently based in New York City. Focused on beatboxing, improv, stand-up, and painting, Ethan hopes to inspire the community to dance, sing, study, and overall enjoy life to the fullest. "Exacto" has performed on stage for a variety of shows, ranging from poetry slams and break dance battles throughout the USA and Canada, to "Tourette's Without Regrets" in Oakland, CA and America's Got Talent in San Francisco.
At a young age Ethan found visual and aural media to be the strongest forms of communication, and is determined to create a new look and sound with his work.